Solutions
Secure Access and automated surveillance and remediation of risks within SaaS platforms. Seamlessly extend your compliance and privacy to chats, tickets, codebases and online file storage systems.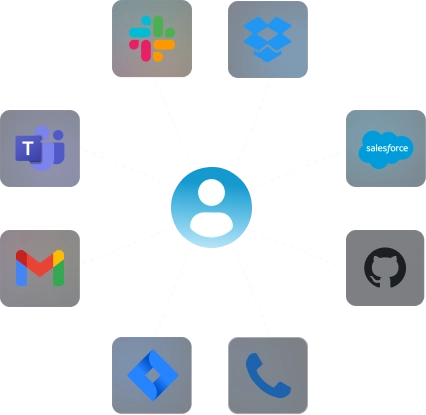 FINRA and Federal banking guidelines for protecting PCI, PHI and counterparty data is mandatory. The block and tackle approach worked in an on-prem setting but difficult to implement for SaaS platforms. Class CASBs and DLPs create tremendous overhead in managing the false positives and 'alerts' that are symptomatic of collaborative SaaS platforms.
Polymer is singularly focused on reducing and eventually removing this 'people-overhead' in helping organizations comply with privacy and security regulations.
As per #HIPAA (45 CFR section 164.501) SaaS platforms need to be #hipaacompliant. The LAW IS CLEAR ! Patient Data needs to be protected over SaaS platforms. Mantain safe guards against data breaches and secure patient data. Enforcement of Health Insurance Portability and Accountability Act (HIPAA) and the Health Information Technology for Economic and Clinical Health (HITECH) regulation can be friction-ful. Polymer gets healthcare companies to over 85% entity accuracy within 2 weeks of installation.
Not All SaaS Platforms are Equal!
Some platforms are more open to risk of human errors leading to data exposure or privacy breaches.