Data loss prevention for SaaS and AI
Software as a service (SaaS) and artificial intelligence (AI) applications expose organizations to data loss risk. To protect sensitive data, you need expand your data loss prevention (DLP) solution to the cloud.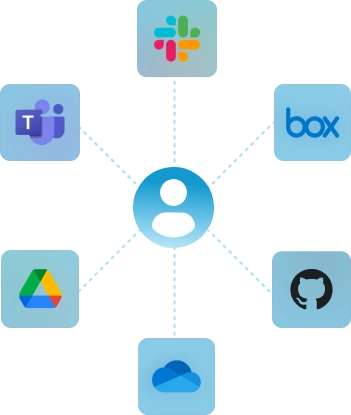 Protect sensitive data in the cloud
Polymer prevents sensitive data loss by ensuring that data is only seen by users and groups permitted to see certain data. It's easy to set up data policies and limit data exposure through remediation actions. You can automatically redact and delete data within chat platforms, block commits in GitHub and Bitbucket, and limit sharing from storage platforms.
Automate data loss prevention
Pre-built data policies
Polymer provides pre-built policy templates that can quickly be applied so you can stay HIPAA, PCI, SOC 2, and CCPA compliant.
Data classification
Polymer monitors and automatically classifies data that's important to your organization. Reduce false positives with context mapping. 
Flexible remediation
Polymer can take automatic remediation action when policy violations occur and align with your existing operational workflows.
Risk scan & scores
Polymer's risk scan and scores help your security team identify the platforms and employees that pose the greatest risk so they know what to prioritize.
Employee training & nudges
Polymer has point-of-violation warnings to inform employees of policy violations and reduce the likelihood of the same risky behavior.
Secure sensitive data in popular apps like Slack, Google Drive, Zendesk, and ChatGPT.