Understand your Google Drive data risk
Learn what sensitive data—PHI, PII, and more–is at risk in your company's Google Drive by running a free security scan.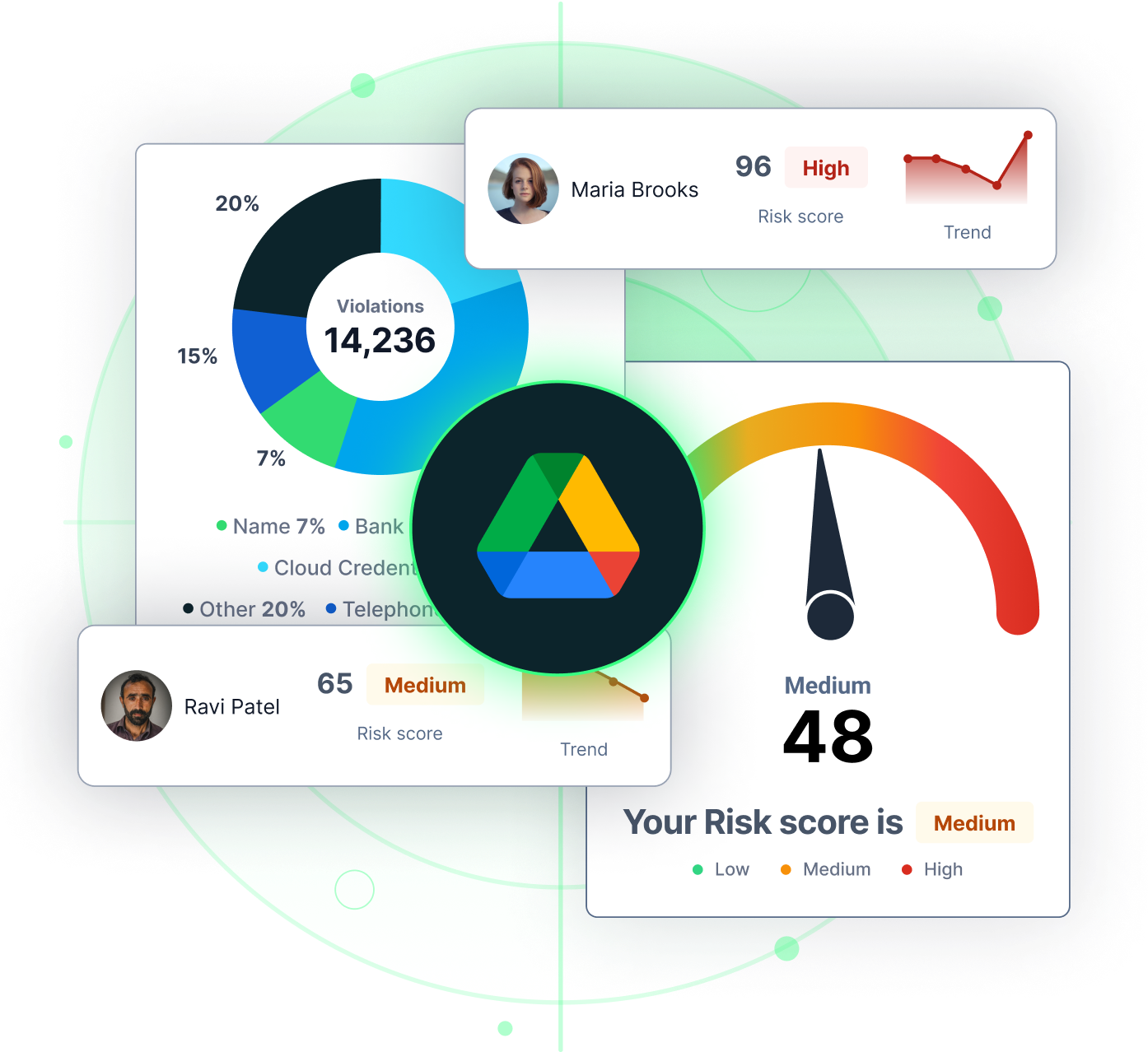 Polymer Risk Scan for Google Drive
Do you know what documents in your Google Drive contain sensitive information? Who has access to those documents? Are you HIPAA, PCI, GDPR, and CCPA compliant? Polymer can tell you.
Data catalog
Polymer finds and flags over 50 types of data—like PII and PHI. Get a detailed report of the sensitive data in your company's Google Drive documents mapped to privacy regulations.
Employee risk score
Polymer identifies employees who are sharing Google Drive documents that contain sensitive data and assigns a risk score based on their activity.
Publicly-shared link list
Polymer lists all Google Drive documents shared outside of your organization and if they contain sensitive information.
Google Drive data loss prevention (DLP) starts here
Understanding your company's data vulnerabilities helps you set up a better governance program, stay compliant, and prevent loss.
Scan Google Drive
Start a free Polymer Risk Scan to learn what sensitive data is at risk in your Google Drive.
Assess data security
Meet with a member of the Polymer team to discuss your data vulnerabilities and a data loss prevention strategy.
Protect sensitive data
Set up Polymer DLP on SaaS apps used by your organization to secure your data in the cloud quickly and easily.
Get your free Google Drive Risk Scan
Data security is our first priority
We care about data security just as much as you. That's why Polymer uses a remote AWS server and does not persistently store messages or files. You control who can view your unencrypted data.