NO-CODE Data Loss prevention (DLP)
extend capabilities of your Compliance, Legal & Security Teams
Real time risk observability and auto-remediation of sensitive data leaking from 3rd Party SaaS Platforms such as Slack, Google Drive, Zendesk, OneDrive, Teams & others.
Trusted By Leading Companies
Security & Compliance teams should not baby sit their CASB or DLP. Go beyond 'Alert Fatigue' to a Self-Learning Engine that does not require training data to get to high accuracy rates of risk detection. Apply HIPAA, PCI, GDPR, CCPA & internal compliance policies with a switch of a button.
Why Polymer?
Adopt SaaS platforms securely
Cloud hosted 3rd Party SaaS Apps are by design built for collaboration and data sharing. This introduces unique data exfiltration end points. Human error in the usage of SaaS platforms is the single biggest source of HIPAA, PCI & PHI data leaks today.
"SaaS is the 'Dark Web' for Enterprises"

Install Polymer Now


Run Security Scan

Data Governance & DLP for 3rd Party SaaS Applications
Polymer identifies, alerts & secures sensitive data in real time over chats, file storage platforms, ticketing systems & codebases. Know where your banking, customer or patient data is most vulnerable. Protect your organization from insider threats via suspicious activity surveillance.


"Our prior solution required 8 hours/ week of FTE time to manage alerts-with Polymer we are down to 0"
Mark Magpayo
Director IT


"Polymer is giving us 99% accuracy in sensitive data found over SaaS "
Dave Bour
Director IT


"Polymer saves us time and money in satisfying our SOC2 ongoing monitoring and data privacy guidelines"
Michael Cramer
Head of Operations
Polymer 'Security-with-anonymity' is Verified by Experts
Polymer codebase, systems & processes have been vetted by global leading security experts.
Polymer vs Other DLPs
Polymer was built during the pandemic and that allowed us to create a solution with data security risks associated with remote work in mind. Some unique features:
Takes minutes to install
Patented 'Remediation' technology for automated risk mitigation
A rich library of privacy templates are available for use including GDPR, HIPAA, Health-tech, PCI, Online-Bank and others
A Self-Learning Entity Recognition Engine with high accuracy
Compatible with existing SIEM & DLP platforms
Previous
Next
Experience Polymer
Try out Polymer yourself
Polymer is designed to be easy to get started and set up without any extensive operational overhead. Our 'Security with Anonymity' features allows anyone to set up a segregated POC environment or run an assessment within minutes.
Want to see if you are PCI, HIPAA or general Privacy Compliant via our plug-and-play 'privacy-in-a-box' templates?
Install Polymer VCO POC
Check out our Integrations and self-install one of our POC environments. Alternatively, we also offer a 15 minute white-glove session to walk you throught the process.
Run Security Assessment
A point-in-time-assessment of key SaaS platforms that can be run as part of your SOC 2 or HIPAA requirements. This is a complimentary service using a pre-canned set of privacy frameworks for a high level view of Privacy & Security risks.
Request a Demo
Get in touch with the Polymer team to see a demo or discuss your usecases.
Polymer Knowledge Store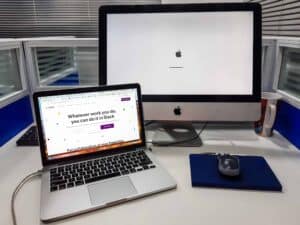 Slack Connect is making multiple organizations work more synchronously. This is especially true within Finance,…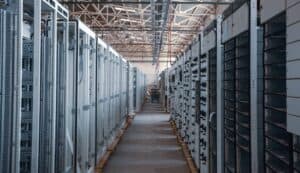 Summary Serverless architectures are application designs that incorporate third-party "Backend as a Service" (BaaS) services,…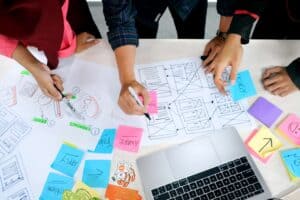 Summary "Data lineage is defined as a data life cycle that includes the data's origins…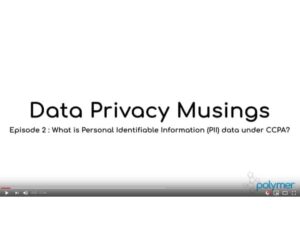 https://www.youtube.com/embed/5O1xFsKk9Xs